Complete Guide to Solar Incentives in New Jersey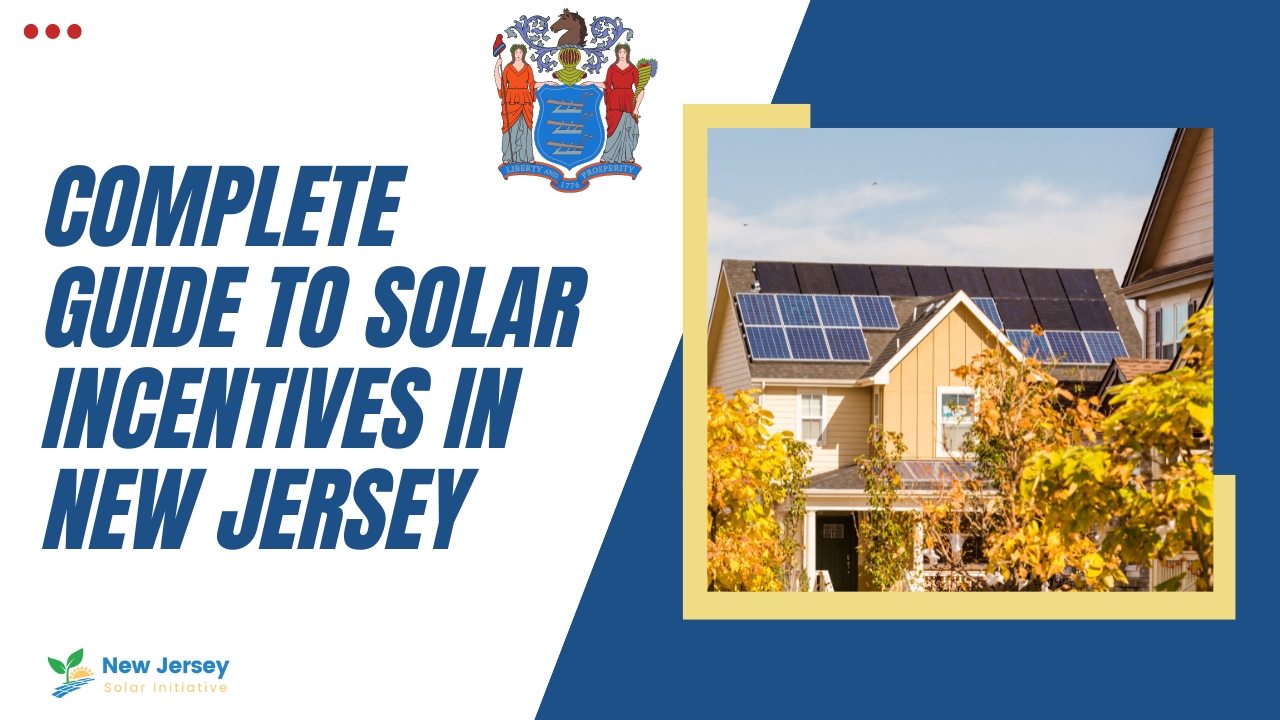 Solar Incentives in New Jersey are designed to support the development and promotion of solar energy solutions across the state. These programs provide homeowners, businesses, and government organizations with access to diverse resources, such as technical assistance and financial support. Solar panel installation is a primary focus of these incentives, and there are several opportunities for residents to take advantage of these services. Whether you are looking for professional guidance on installing your own panels, or you need help securing funding for a larger project, there are options available to suit your needs. Overall, solar incentives in New Jersey represent an important commitment to expanding renewable energy use in the state and reducing our reliance on traditional fossil fuels.
New Jersey Solar Tax Exemptions
New Jersey has long been a leader in the field of renewable energy, and its support for solar power is evidenced by the state's many solar tax exemptions. New Jersey provides property tax exemption AND sales tax exemption. These exemptions reduce or eliminate taxes on key parts of the solar energy system, making it more affordable to install solar panels and enabling more people to benefit from this clean, sustainable form of energy production. The New Jersey Solar Tax Exemptions work by exempting qualifying components from various taxes, including property taxes and sales taxes on materials. By providing these tax exemptions, New Jersey is not only supporting the growth of the solar industry in the state but also helping to ensure a cleaner and healthier environment for all residents. And with reports showing that investing in renewables can help attract new businesses and boost local economies, New Jersey's support for solar power is both a smart investment and a responsible one.
Property Tax Exemption: Solar panels are exempt from increased property taxes. The owner of a home assessed at $300,000 who adds $20,000 worth of solar panels to the current value of $320,000 will only be taxed on the $300,000.
State Sales Tax Exemption: Solar Panels are also exempt from the 7% sales tax, which immediately makes them more affordable. For example, if the price of your solar system is $15,000, you will save $1,050 through NJ's sales tax exemption.
Federal Solar Investment Tax Credit (ITC)
The Federal Solar Investment Tax Credit, or ITC, is a valuable incentive that allows homeowners in New Jersey to save money on their solar energy systems. With this tax credit, residents can claim a full 26% of the cost of installing a solar energy system, making it one of the most generous incentives currently available. And with the deadline for taking advantage of this credit set at December 31, 2022, now is the time for New Jersey residents to consider investing in solar energy. Whether you're looking to dramatically reduce your energy costs or simply want to do your part to protect the environment, there's no better way than by taking advantage of the Federal Solar ITC. So why wait? Contact your local solar energy provider today and start saving on your next installation!
*Note: The solar tax credit will be reduced from 26% to 22% at the start of 2023 and will be phased out in 2024.
NJ Solar Renewable Energy Credits (SRECs)
When your solar system is up and running, you can sell your Solar Renewable Energy Credits (SRECs) back to the state's electrical grid. This can be a great way to offset your electricity bill each month, and it's easy to do.
Simply submit your monthly electricity bill, along with proof of your NJ Solar installation, to your electricity provider. They will then calculate the number of SRECs you are eligible to sell and subtract that amount from your bill. It's that easy!
For more information on NJ Solar installations and how to sell your SRECs, please contact your electricity provider or visit the NJ Solar website.
How will the switch to solar benefit me and my family?
Making the switch to solar is a big decision, but for many homeowners, it can be one of the best choices they ever make. For starters, solar energy is a clean and sustainable renewable source of power, so by going solar you are helping to reduce our dependence on fossil fuels and prevent further damage to the environment. Furthermore, because solar panels are typically installed on your home's rooftop, you will immediately benefit from cheaper electricity bills thanks to reduced consumption of grid-based electricity. Not only that, but over time you will also see an increase in the value of your home due to its more environmentally-friendly status. So if you are considering making the switch to solar, do it today – the benefits to you and your family could be significant!
Solar incentives are programs created by state and local governments to encourage the use of solar power. These programs can take many different forms, but they all aim to make it easier and more affordable for people to switch to solar energy. As a result, switching to solar can help you save money on your energy bills and do your part to protect the environment.
If you're interested in taking advantage of solar incentives in New Jersey, contact us today to learn more about how switching to solar can benefit you and your family!