Can You Get Free Solar Panels in New Jersey?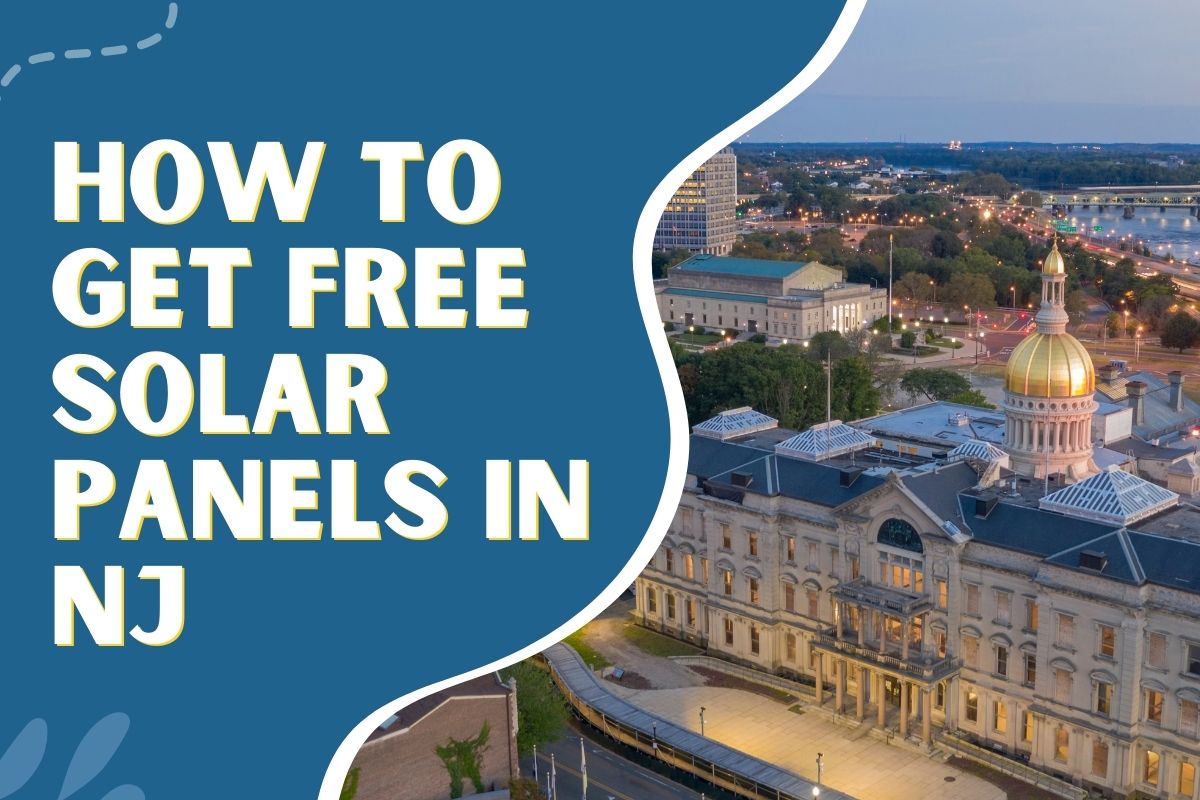 Are New Jersey Solar Panels Truly Free?
While solar panels are not being given away for free, New Jersey residents do have numerous options to minimize or even eliminate the upfront costs of going solar in New Jersey!
NJ Solar Initiatives at a Glance:
If you're in New Jersey and eyeing solar energy for your property, there's a high likelihood you can access solar panels at minimal to zero cost through various state programs, grants, or loans.
Key NJ Solar Benefits:
NJ Solar Tax Credits:

What? The Solar Investment Tax Credit (ITC) lets you deduct 30% of your solar installation costs from your federal income taxes.
Who's eligible? Both residential and commercial NJ setups.
Includes: All associated costs like batteries and installation materials.
Learn More: Connect with NJ Solar Experts

Power Purchase Agreement (PPA):

What? Partner with a licensed solar firm. They'll install solar panels on your property and sell you the generated electricity at a fixed rate.
Why? A great fit if you want solar benefits without hefty initial costs.

Solar Loans:

What? Financing options to cover solar system costs.
Lenders: Banks, utility companies, solar developers, and more.
Benefits: Ownership perks like property tax credits, reduced electricity bills, and Solar Renewable Energy Credits (SRECs).
Expert Advice: An NJ Solar consultant can simplify and customize your options.
Want a deeper dive? Explore our full guide on New Jersey's solar incentives. Unlock the potential of solar in New Jersey with minimal financial strain.
See how much you can save!
Let our New Jersey solar experts help you get the best deals and incentives!
Understanding Solar Leases
Engage with solar energy through solar leases. How it works:
Contract: Partner with a solar leasing company.
Payment: A set price for the energy your solar system generates.
Terms: Payments can be fixed or variable. Know this beforehand.
Initial Payment: Often lower than standard utility rates for comparable energy.
Benefits: Dive into solar with minimal upfront costs. The leasing firm handles maintenance and repairs.
Expert Tip: Ensure clarity on lease terms, especially if payments might change.
Your Gateway to Free Solar in New Jersey
Interested in solar for your NJ property? Here's why it's a bright idea:
Top-Ranking: NJ stood 7th among the best solar states in 2021.
Solar Contribution: Over 6% of NJ's energy comes from solar, which doubles the national average.
NJ's Solar Drive: Leading in solar investments and benefits.
Stay updated with the latest in solar: Our experts are always in the loop on solar policies, tax dynamics, and financial aids. Reach out and explore your eligibility for free solar panels in NJ.
See how much you can save!
Let our New Jersey solar experts help you get the best deals and incentives!