How to Get Free Solar Panels in NJ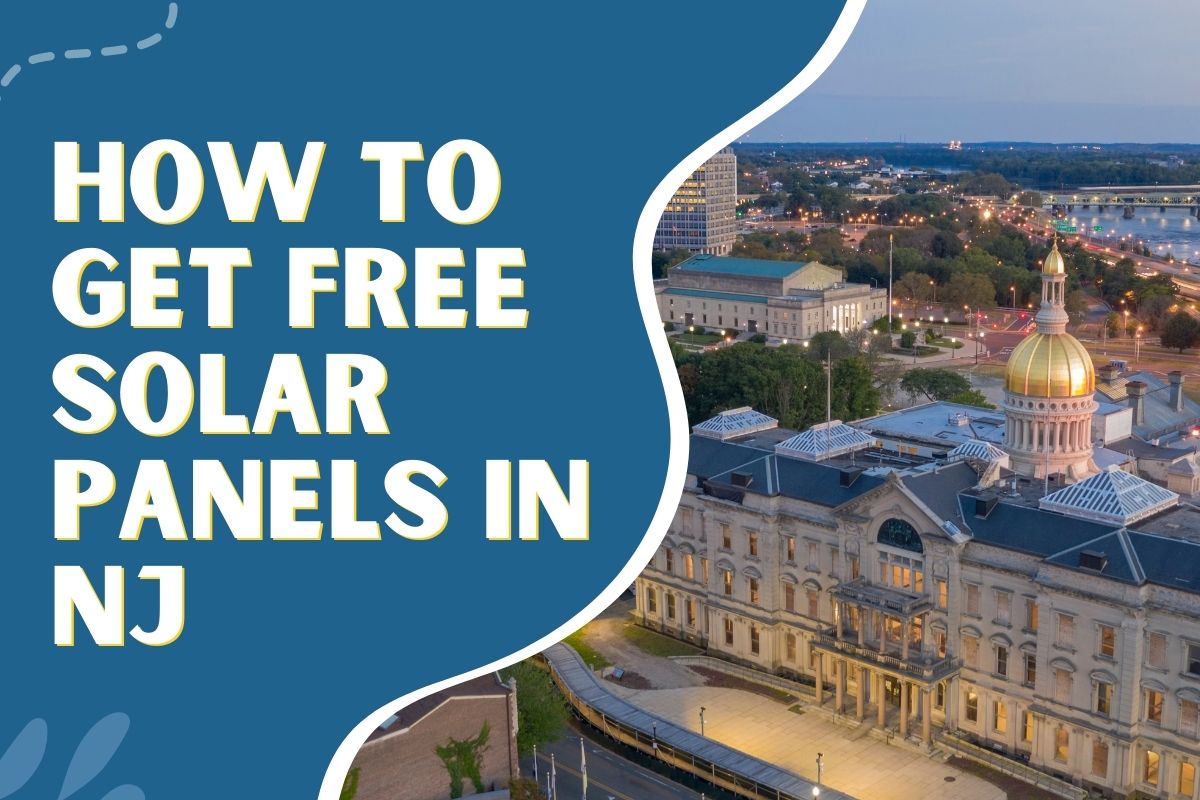 Free Solar Panels in NJ
Are Solar Panels Completely Free in New Jersey? Well, not exactly. There is an investment made when solar panels are installed on a house, but that investment and upfront costs do not have to come from you! There are many options for NJ residents to mitigate or eliminate the upfront costs of solar panels.
If you are interested in solar energy for your home or business in New Jersey, There is a good chance you could qualify for free solar panels through different programs, grants, and/or loans from the state of NJ. In this overview, we'll discuss these options and how you can take the next steps to see if your home or business is eligible.
NJ Solar Tax Credits
One of the primary ways to reduce the costs of solar panels is to take advantage of the New Jersey Solar Tax Credit. Also known as the Solar Investment Tax Credit (ITC). With this credit, you can deduct 26% of the cost of installing a solar energy system from your federal income taxes in the year you have your solar energy system installed. This includes the costs of any extra batteries or installation materials needed. Both residential and commercial systems in the State of New Jersey are eligible for this tax credit.
Although New Jersey has had a solar tax credit since 2005, the amount you can claim is set to drop to 22% for solar panel systems built in 2019. Furthermore, this program is scheduled to cease in 2024, so it's critical to take action now. You can find out more about the New Jersey Solar Tax credit from our New Jersey solar experts by requesting a complimentary consultation today.
The PPA - Power Purchase Agreement
You and a solar energy company with a state license can enter into a Power Purchase Agreement, or "PPA." In a PPA, the business promises to put solar panels on your roof and sell you the electricity they generate for a predetermined amount of time at a preset price. If you don't want to or can't afford the price of purchasing solar panels directly and paying for the complete installation, this can be a terrific alternative. Even if the homeowner isn't buying the system, they are nearly certain to save money on their electricity costs because this is a highly popular practice. This is a great way to enjoy the benefits of solar energy and reduce your electricity costs, but avoid a lot of the upfront costs of solar panel installation in NJ.
Solar Loans
With a solar loan, a homeowner can get financing from a bank or solar developer to pay for and install a solar system. Banks, credit unions, governmental programs, utility corporations, solar developers, or other solar finance businesses can be the lenders for solar loans. If you decide to purchase your solar panels through a solar loan, you own the system. So you are able to enjoy all the ownership benefits of solar including the property tax credits and savings on your electricity bill. You are also still eligible to receive Solar Renewable Energy Credits, commonly referred to as SRECS which can be used to offset any electricity costs. Solar loans have their ineligibility requirements depending on who originates the money, so it can be a little time-consuming to do this research on your own. To save you time, and money, consult with an NJ Solar expert who can help personalize this information for you and find out which options work best for you.
See how much you can save!
Let our New Jersey solar experts help you get the best deals and incentives!
Solar Leases
A solar lease enables a homeowner to enter into a contract with a solar leasing firm or developer to pay an agreed-upon price in exchange for the electricity generated by the solar system. Typically these payments are fixed but can be variable so it is important to understand that before agreeing to the lease. Some companies may require a manageable down payment at the start of the lease. The initial payment amount is typically lower than the utility charges for producing the same quantity of electricity, but because lease payments could increase, it is important to speak with your solar expert about the specifics of your lease options. The benefits of a solar lease are the option to invest in solar energy with little or no upfront costs and the solar company would be responsible for all maintenance and repairs.
What Free Solar Panel Options are Available to You?
If you are interested in solar energy for your home or business in New Jersey. There are many options available to you as NJ ranked #7 of the best states for Solar Panels in 2021. Over 6% of NJ energy is produced by solar which is more than double the national average. NJ is leading the charge in terms of solar investments and incentives. Our solar experts stay up to date on all new legislation, tax laws, and financial solutions for solar energy. Contact us today to see if you qualify for free solar panels in NJ.
See how much you can save!
Let our New Jersey solar experts help you get the best deals and incentives!